Cabin Charter
Blue Cruise Cabin Charter
There is no need to have a yacht or rent a boat completely to go on a blue cruise; you can rent a cabin from a yacht with the features you want and have a blue cruise holiday. Therefore, you do not need to wait for the blue cruise holiday that adorns your dreams.
You can rent gulet cabins in any style you want, stay very comfortable in our gulet cabins, think of it as your hotel room, and enjoy cruising on the sea.
Features of Cabin Rental
We usually provide our cabin charter service on our large gulets. Our cabins in these large gulets are available as double, triple, or quadruple cabins. We have air-conditioned or non-air-conditioned cabins depending on your preferred tour program or type.
Our gulets, applying the cabin charter system, can go from 3 cabins to 16 cabins. You will not only meet new people and socialize, but you will also add color to your holiday.
If you go on vacation by renting a cabin, you do not have to pay any extras such as food, drink, transportation, port payment, marina fee, or diesel. Our staff will do all the necessary procedures for you. You can enjoy your holiday and start to relax.
If you want to join alone or with your family or loved ones, this holiday will pass, enjoying every moment on magnificent seas and bays.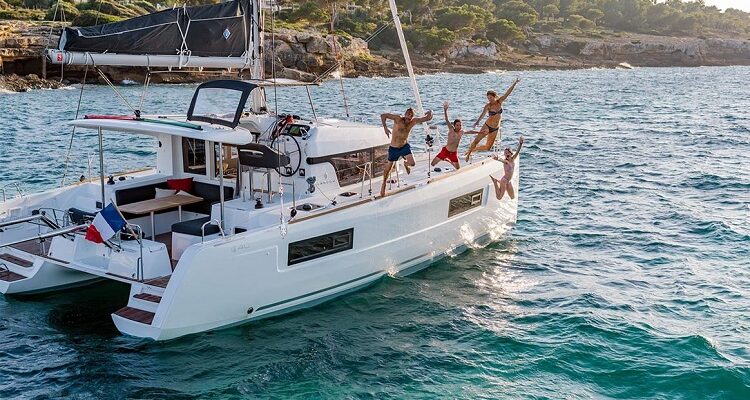 Cabin Features
Our cabin features have all the features that can meet our valued guests' needs. Our cabins, which you can think of like a standard hotel room, have been designed in a way that will give you the comfort of home during your entire holiday.
Double beds or single beds depending on cabin and Gulet dimensions. A shower cabin, WC, wardrobe, and nightstand are available in our cabins.
You can rent cabins on our trawler boats if you want a much more luxurious holiday.
Cabin Charter Types
Following all the needs and budgets of our guests, our company also offers affordable blue cruises and Greek islands cabin rentals.
The departure ports of our boats are generally Marmaris, Bodrum, and Fethiye.
If you specify from which port you want to start the tour, we can plan the ideal holiday for you accordingly.
Mini Cabin Charter and Economy Cabin Charter
You can choose a yacht without air conditioning and one with air-conditioned if you want.
We have varieties such as three nights, four days or seven nights, and eight days and these programs are ideal for those who plan a budget holiday.
For those who want to rent a mini-cabin and those who want to rent an economical cabin, you can book three nights, four days on the boat without air conditioning on the route you want.
Mini and Economic Tour Routes;
Children under 12 are generally not accepted on the boats with cabin rentals.
The routes are;
– Marmaris Datca
– Marmaris Hisaonu
– Marmaris Gokova
– Fethiye Gocek Bays and Islands
– Bodrum Gokova Bodrum
– Fethiye Kekova Fethiye
– Fethiye Marmaris
– Fethiye Olympos
Included in Mini and Economic Fee; All meals are included in the price. Besides three meals, five o'clock teas and treats are available. In addition, you do not have to pay for diesel, port fees, or any extra payment.
In our Economic Blue Cruise program, everything included in the mini package is also included in the economy package. Also, bed linen, towels, and drinking water are included in the price of this tour.
Luxury Cabin Charter
If you are fond of your comfort, we can rent a luxury cabin if you do not want to disturb your convenience.
We have double and king beds on our luxury boats; you can have a wonderful holiday experience alone or with your loved one.
All our cabins are air-conditioned and have luxury bathrooms; LED screen televisions are available. If we are within the borders of Turkey, internet access is always public.
Luxury Cabin Charter Routes;
We have three different tour programs, and children under the age of 12 are not accepted into these three programs.
– Bodrum Simi Hisaronu
– Bodrum Fethiye Kekova
– Fethiye Rhodes Symi Marmaris
It would be best if you had a valid passport for at least six months, and a Schengen Visa valid during the holiday is required for our tours to the Greek islands.
What's Included in Luxury Cabin Charters
– Accommodation
– Alcoholic and non-alcoholic beverages
– Mooring fee and fuel
-Customs clearance
– Yacht insurance
– Bed linen and change
– Bath towels
– Crew
– Domestic water
Greek Islands Cabin Charter
The Greek islands tour is one of the most popular holiday options.
You will have the chance to see a different culture and discover new places.
Greek islands tours are seven nights and eight days.
You can have the opportunity to visit the most beautiful islands such as Rhodes, Simi, Patmos, Lipsi, Kalymnos, and Kos Tilos.
The Greek Islands Routes are as follows;
– Marmaris, Hisaronu Bay, Symi, Rhodes, Marmaris
– Rhodes, Symi, Tilos, Rhodes
– Bodrum, Kos, Nisyso, Symi, Rhodes, Bodrum
– Bodrum, Kos, Leros, Patmos, Lipsi, Kalymnos, Bodrum
– Fethiye, Rhodes, Symi, Marmaris, Fethiye
Greek Islands Tour What is included in the price;
Everything you attend by renting a luxury cabin in our Greek islands tours is the same as the Greek islands tour. Non-alcoholic drinks and Alcoholic drinks are included in the price of Greek Islands tours departing from Rhodes but not in Greek Islands tours originating from Marmaris, Bodrum, and Fethiye.
How We Rent Our Cabins
If you need to get more information about cabin charter and all yacht charter operations, you can contact us.
If you make an early reservation, you can easily get a more convenient holiday and choose the tour program you want.
You can get information by calling +90 850 885 14 75, filling out the contact form on our Mr S Yachting website, or contacting us via e-mail.
As a result of the negotiations we will make with you if you decide on which route and which cabin you want to rent, you send 50% of the total payment to our bank account, and we will send you the rental agreement via e-mail.
We receive the remaining payment at the port on the day you start your holiday, and you begin to enjoy your holiday.